TEEN

BTW Course




(Behind-the-Wheel)
7 behind-the-wheel sessions
Required for VA license for students under age 18
​
Each session is 50 minutes of driving and 50 minutes of observation.
Students under the age of 18 are also required to successfully complete a 30-hour classroom driver education course and the 90-minute Parent Teen Meeting prior to taking the Behind the Wheel Training.
(This course is offered by public schools and some private schools during Health & PE 10. We offer an Online Course that can be taken with us simultaneously with the BTW Course and includes the 90-Minute Parent Teen Presentation.
​
Upon successful completion of the BTW course, the instructor will issue the student a 6-month Temporary Driver's License. The DMV will then mail the permanent license t.o the student's home address sometime within the 6 month time frame.
​
$500
*Pick-up and drop-off included! (Western Loudoun and Eastern Loudoun students must meet in Leesburg for sessions) If you have questions regarding pick up and drop off please contact us prior to registering. Text us or call us at 540-424-6844.
Adult

Waiver Program


(AdultBehind-the-Wheel)
This program allows you to waive the 60-day waiting period for the Road Skills Test upon receiving your Learner's Permit and you can take your Road Skills Test with us instead of at the DMV.
You are eligible for this program if
You have never held a license before, including a foreign license
​
You hold valid VA Learner's Permit
You are an adult who has completed a 30-hr Driver Education Course (Certificate of Completion required)
Our online course and BTW can be taken simultaneously
​
This program includes
7 - In-car Lessons consisting of 50 minutes of driving and 50 minutes of observing.
​
Road Skills Test
Adult Waiver Certificate that you take to the DMV to receive your license.
​
$500
(Students must be scheduled with other adults for this course, please contact us prior to registering for this course for availability at 540-424-6844)
​
​
*Some restrictions for student pick-up and
drop off may apply.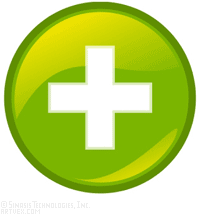 3 Private Lessons
PLUS TEEN BTW Course
​
Recommended for nervous drivers and drivers who may need additional skill training and exposure to various driving environments. Total of 10 sessions.
​
$790
Private Lessons




(Teens or Adults)
Need one-on-one instruction? Recommended for newly permitted drivers and adults in preparation for the DMV Road Test. Private sessions are 60 minutes
$100 / session
Private Packages
5 Sessions
$480
10 Sessions
$950
Need a

DRIVER EDUCATION COURSE

to get your license?
Online

Driver Education Courses
We are excited to offer

Online

Driver Education Courses to all our students! Our courses are all

self-paced and convenient

!
​
Our Online 30-hour Driver Education Courses meet the state requirements for licensing for teens wanting to take Behind the Wheel Course and adults interested in the Adult Waiver Program.
​
Our 8-hour Online Driver Manual Course is for students who have failed the VA Learner's Permit 3 times. Upon successful completion you will receive a certificate to take to the DMV to be eligible to take the VA Permit Test again until you pass.
DMV is committed to promoting transportation safety through the certification of quality driver training programs. If you have comments or concerns about this course, call DMV at 1-877-885-5790 or email dmvclu@dmv.virginia.gov
​
​
​