TEEN BTW
(Behind the Wheel)
Course
7 behind-the-wheel sessions
​
Each session is 1hour and 40 minutes including 50 minutes of driving and 50 minutes of observing.
(Required by the Department of Motor Vehicles)
$350
*Pick-up and drop-off included!
​
​

Students under the age of 18, are required to successfully complete a 30-hour classroom driver education course and the 90-minute Parent Teen Meeting prior to taking the Behind the Wheel Training.
​
Upon successful completion of the Behind the Wheel course, SSDA will issue the student a Temporary Driver's License.
​
Any driving school that issues a license and does not complete 7 days of training is committing fraud and knowingly making false statements and or representations on state forms is a criminal violation. GET STARTED on the RIGHT SIDE of the LAW! It MATTERS!! We're all on the road!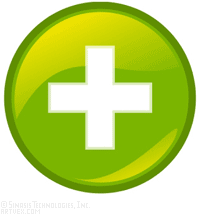 3 Private one-hour sessions
PLUS TEEN BTW Course
$500 ($30 Savings)
*Pick-up and drop-off included!
Important Legislative Notification:
As of July 2018, all students in Planning District 8 (counties of Arlington, Fairfax, Loudoun, and Prince William and the cities of Alexandria, Fairfax, Falls Church, Manassas and Manassas Park MUST take the 90-minute driver education parent/teen component along with a parent, legal guardian or foster parent in person.
​
Any student in a school division outside of Planning District 8 may take the component in person or online.
​
​
*Some location restrictions for pick-up and drop off may apply.
Private Lessons
(Teens or Adults)
Need one-on-one instruction? Recommended for newly permitted drivers and adults in preparation for the DMV Road Test
Teen and Adult Rate: $60/hr
​
​
*Pick-up and drop-off included!
​
​
Adult Waiver Program
This program allows you to waive the 60-day waiting period for the Road Skills Test upon receiving your Learner's Permit and you can take your Road Skills Test with us instead of at the DMV.
You are eligible for this program if
You have never held a license before, including a foreign license .
​
You hold valid VA Learner's Permit
You are an adult who has completed a 30-hr Driver Education Course
​
This program includes
7 sessions of observing and driving (1hr 40min each session)
Road SkillsTest
Waiver to take to the DMV to receive your Temporary Driver's License.
​
$350
*Pick-up and drop-off included!
​
Online

Driver Education Courses
Need a
DRIVER EDUCATION COURSE

to get your license?
​
We are excited to offer

Online

Driver Education Courses to all our students!
​
Our Online 30-hour Driver Education Courses meet the state requirements for licensure for teens wanting to take Behind the Wheel Course and adults interested in the Adult Waiver Program.
​
Registration is open to all public, private, homeschool, and adult students needing to complete this component of the licensing process.
​
(This course meets the same requirement as the Classroom Driver Education course offered at public and private schools)
​
The course consists of at least 30 hours of instruction including components about alcohol safety, drug abuse awareness, aggressive driving, distracted driving, pedestrian and bicycle safety, handicapped parking, fuel-efficient driving practices, motorcycle awareness, and organ and tissue donation awareness.
​
SSDA is the approved provider of these courses. These online driver's education courses are offered by DriverEdToGo.com and VADETS and satisfy Virginia's minimum permit and licensing requirements. Please use the GET STARTED button to register for the 30-Hour On-line Course.
DMV is committed to promoting transportation safety through the certification of quality driver training programs. If you have comments or concerns about this course, call DMV at 1-877-885-5790 or email